Pine Grove Memorial Park and Cemetery
1475 West County Line Road
Warminster, PA 18974
Visitation Hours: 8:30am - Dusk
Simplicity and Quiet Dignity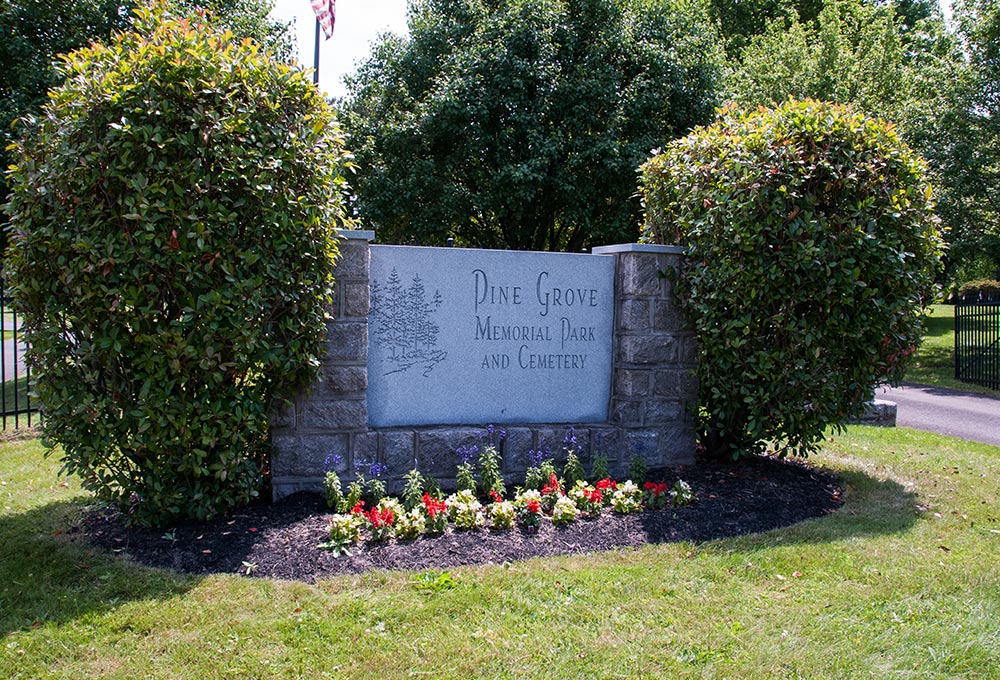 For more than 60 years, Pine Grove Cemetery has provided a peaceful oasis for families in Bucks County. We are situated on 49 gently rolling acres, surrounded by towering Pines and mature landscaping. Our entrance is graced with a beautiful granite monument, bidding welcome to all visitors.
Pine Grove is conveniently located near to and accessible from route 611 and the PA Turnpike In the heart of Warminster Township. But once you enter our gates you will be embraced by tranquility, leaving the busy outside world far away.
Quiet Surroundings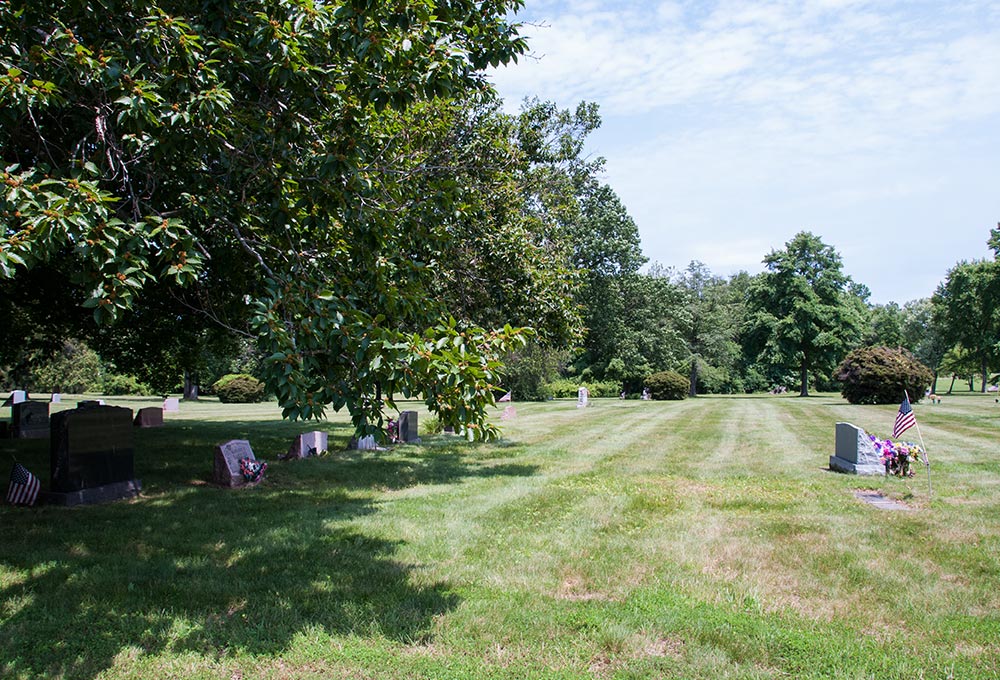 Pine Grove Memorial Park and Cemetery has been beautifully planned with broad lawns, sweeping curves and paved drives lined by mature trees. Flower beds and flowering trees and shrubs including dogwoods, lilacs, cherry, laurel, azaleas and others, add splashes of color to the velvety green expanses.
In addition to our beautiful burial lots, you may also choose above ground burial in our stately mausoleum crypts and niches. Our buildings are constructed of the finest granite. Your family will have the added convenience of a clean, dry, durable memorial. This is now a very affordable option.
Personalized, custom-designed family and private mausoleum estates are also available at Lawnview. An elegant and enduring testimonial to a successful life.
Peace of Mind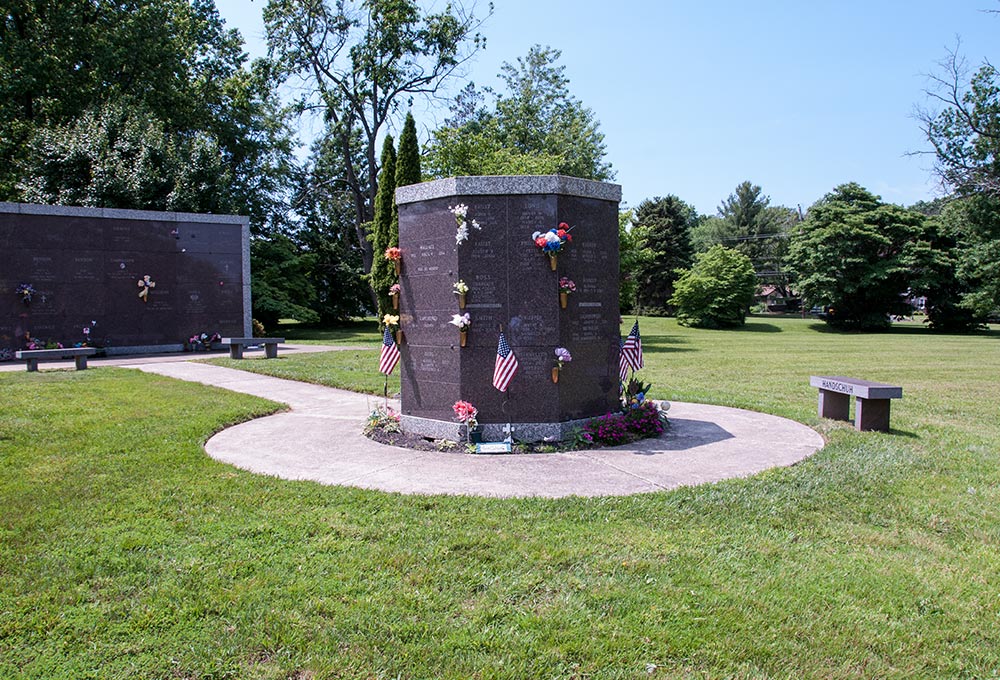 The future of your investment and family shrine has been insured by our foresight in planning for the perpetual care of your property. Our cemetery is maintained by our experienced staff of professionals with great attention to detail. Pine Grove Memorial Park and Cemetery is a privately owned, non-sectarian and non-profit cemetery. Protection of your investment is assured by our organizational stability dating back to 1847.
Regardless of whether you come to us in a time of need or to pre-arrange your burial, our professional staff is here to serve you and your family with caring and compassion. Pine Grove Cemetery is a well managed, full-service organization with cemetery professionals providing assistance in selecting burial sites and all other cemetery arrangements. We can also help you choose a suitable monument to memorialize your loved ones. For all of our burial options, please visit our Cemetery Choices page.
The Management of Pine Grove Cemetery cordially invites you to visit.
We are ready to serve you with sympathetic understanding.
To view and print the Pine Grove Cemetery Brochure, click here.
For more information and pricing, please contact us here.