3111 West Lehigh Avenue
Philadelphia, PA 19132
Visitation Hours: 8:00am - 3:30pm
Historical Pride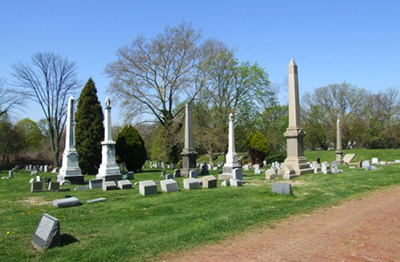 Created in the tradition of Philadelphia's greatest cemeteries such as Laurel Hill, Mount Peace was created as a retreat for city residents. Not only a beautiful place to bury loved ones, away from the crowded church cemeteries of the city, but a place to come to relax and picnic and reflect on the peaceful surroundings.
Mount Peace was built by the Odd Fellows' Cemetery Company of Philadelphia in 1865 in order to provide respectful and affordable burials for all Philadelphians. When exploring our lovely curving roads and gentle slopes, memorials can be seen honoring Philadelphians from all walks of life.
Mount Peace Today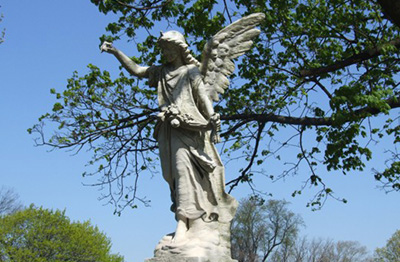 Today, Mount Peace is established. We are no longer able to sell property for pre-arrangement; however, we do sell at-need graves. We invite you to visit Mount Peace Cemetery to see a part of Philadelphia history. If you are interested in pre-arranging your burial arrangements, please contact us for information on cemetery options at Lawnview and Pine Grove Cemeteries.
Personalized, custom-designed family and private mausoleum estates are also available at Lawnview. An elegant and enduring testimonial to a successful life.
Peace of Mind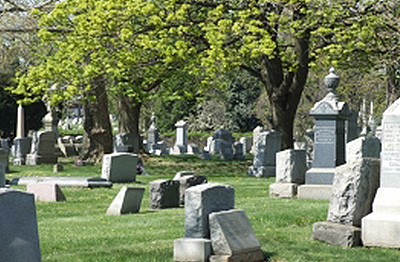 Regardless of whether you come to us in a time of need or to pre-arrange your burial, our professional staff is here to serve you and your family with caring and compassion. Mount Peace Cemetery is a well managed, full-service organization with cemetery professionals providing assistance in selecting burial sites and all other cemetery arrangements. We can also help you choose a suitable monument to memorialize your loved ones. For all of our burial options, please visit our Cemetery Choices page.
The Management of Lawnview Cemetery cordially invites you to visit.
We are ready to serve you with sympathetic understanding.
For more information and pricing, please contact us here.