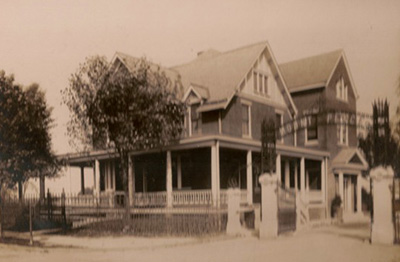 The Odd Fellows Cemetery Company of Philadelphia was incorporated in 1849 when the population of Philadelphia was only 400,000. The original Odd Fellows Cemetery was located on Diamond Street, between 23rd and 24th Streets. Due to Philadelphia's population growth, in 1865 the Cemetery Company purchased grounds for a second cemetery. This 50 acre tract was purchased from an estate named "Mount Peace" and is located at what is now 31st Street and Lehigh Avenue. The cemetery maintained the estate name for Mount Peace Cemetery.
Lawnview Cemetery, in Rockledge, PA was purchased in 1904 to provide affordable burials to Northeast Philadelphia and the surrounding areas. A beautiful stone chapel was built on the grounds in 1914. The Lawnview Chapel provided non-denominational services and receiving vaults for bodies awaiting burial. The chapel was converted to the Odd Fellows Cemetery Company's general offices in 1979.
The Odd Fellows Cemetery Company of Philadelphia continued to grow in 1966 with the acquisition of Warminster Gardens Cemetery on County Line Road in Warminster, Bucks County just off of Route 611. Renamed Pine Grove Memorial Park and Cemetery, this 49 acre cemetery provides full services in a unique park setting. The cemetery has recently undergone serveral improvements including a dramatic main entrance, roadways and community mausoleums and columbarium.
In 1985, our first Community Mausoleum was added to Lawnview Cemetery to accommodate the growing need for beautiful above-ground burials. There are now more than 730 individual crypts and cremation niches. In 1995, the first 64-crypt/48 niche building was completed at Pine Grove Cemetery. We are happy to announce the completion of a new 96 crypt/48 niche mausoleum at both Lawnview and Pine Grove. There are now more than 870 individual crypts and cremation niches at Lawnview. Pine Grove can now accommodate close to 400 above-ground burials. Please Contact us for more information.
Odd Fellows Cemetery Company Today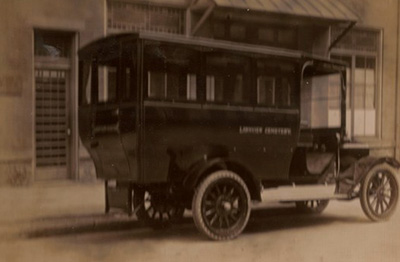 Today the Company operates its three cemeteries in our professional tradition developed over our 150 year history. Over 700 burials are performed annually. Constant investments are made in the maintenance and improvement of our cemeteries. We proudly offer an array of cemetery services including:
Ground Burial Mausoleum Crypts and Niches Cremation Burial A full selection of beautiful Granite and Bronze Memorials Burial Vaults Private Family Burial Estates The Essential Planner (Our Free Estate and Funeral Planner)
We take pride in the appearance of our grounds and hope that you will consider one of our locations for the burial needs of your family and loved ones.
For more information and pricing, please contact us here.
A non-profit organization operated in the best interests of our lot holders.
Lawnview Cemetery, Rockledge, PA * Pine Grove Memorial Park and Cemetery, Warminster, PA * Mount Peace Cemetery, Philadelphia, PA